What is inclusion / disability?
Inclusion is a democratic effort so that all citizens, including those with disabilities, can participate and develop fully in society, according to a principle of equal rights and opportunities.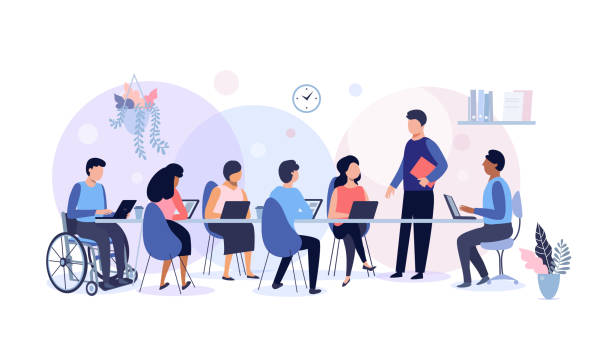 The integration, or inclusion, of people with disabilities is a strong democratic challenge. More than 24% of the active population in France (15 to 64 years old) has a disability. State services are mobilizing to facilitate their inclusion in the professional environment. In France, there are 12 Million of people who are disabled (15% of the global population)
Disability is defined by article 14 of law n° 2005-102 of February 11, 2005 for equal rights and opportunities, participation and citizenship of disabled people as: "Constitutes a disability, anylimitation of activity or restriction of participation in life in societysuffered in his environment by a person due to a substantial, lasting or definitive alteration of one or more physical, sensory, mental, cognitive or psychic functions, a multiple disability or adisabling health condition.
A POLICY IN FAVOR OF THE INCUSION OF PEOPLE WITHDISABILITIES
In France, thanks to law n° 2005-102 of February 11, 2005 for equal rights and opportunities, participation and citizenship of disabled people, new rights have been established for people with disabilities; such as job adaptations, working hours or even training adapted and specific to the handicap. This law also allowed the creation of departmental houses for disabled people (MDPH) to facilitate procedures for disabled people. To guarantee respect for the principle of equal treatment with regard to disabled workers, the employer must take measures to meet the needs of people with disabilities and allow them the full exercise of their autonomy. According to this same law, a company with a work force of > 20 employees must hire at least 6% disabled people, failing which afine must be paid to Agefiph. The aim is thus to facilitate access to employment for disabled workers, to promote their long-term professional practice, to enable staff to progress and to benefit from training adapted to their needs. In Île-de-France, many support systems for people with disabilities have been put in place. There are thus 14 centers of skills and outsourced services, 7integrated disability systems and a relay team for rare disabilities. Still unemployment rate of the disabled is still high and twice as the national rate of valid jobless
Our futures interviews with celebrities and politicians interviewed on the inclusion of people with disabilities in videos will soon be available here.