Join our human adventure in the service of vulnerable minorities. Whether you want to become a volunteer, an active member or an honorary member, or why even our ambassador, contact us via the contact form to reserve your place in the action alongside us and serve a just and necessary noble cause!
OUR CHARITY-SHARING NETWORK
Our NGO envisions trusted partnerships with governments, businesses, organizations, foundations and individuals who have pledged to join us. It is this synergy that will allow us to put in place ambitious initiatives and demonstrate that we can work towards a better world in which each vulnerable person will have the opportunity to lead their life as a full citizen and in realizing their potential and/or dream. Our project is ambitious and we need you: we still have important work to do. The funds received will be entirely donated to Union Minority Plus and allow the financing of the projects.
The NGO thanks you for your generosity. Support us over time.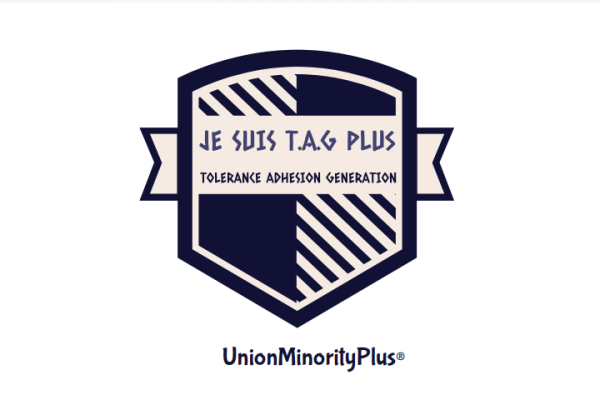 The maximum human and financial effort granted to the minority naturally comes back on the majority who will also benefit from this humanist progress.
Active Member

ship

T.A.G PLUS 

: 25€

Super Active Member

ship

T.A.G+
Honorary Member

ship

T.A.G++
Benefactor Member

ship

T.A.G+++

Privileged Membership / Inclusion disability card  : 5€
BECOME AMBASSADORS - HONORARY MEMBERS
THE MEANS OF PAYING YOUR DONATION
For payments by bank transfer or bank cheque, please contact Union Minority Plus at the following address mail contactumplus@gmail.com or 07 72 19 61 55. Your donation is deductible from your taxes, a tax receipt will be sent to you as soon as possible.
YOUR DONATION IS DEDUCTIBLE FROM YOUR TAXES
You are subject to income tax, you can deduct 66% of your donation within the limit of 20% of your taxable income with the possibility of deferring the excess over 5 years
You are subject to the Solidarity Tax on Wealth (ISF), you can deduct from your ISF 75% of your donation within the limit of 50,000 Euros
You are subject to Corporation Tax (IS), you can deduct 60% of the amount of the donation within the limit of 0.5% of the turnover (possibility of deferral over 5 years)
For more information, on your donation or other means of transmission to the NGO Union Minority Plus, please contact Union Minority Plus at the following address contactumplus@gmail.com or at 07 72 19 61 55
Put your businesses at the service of vulnerable minorities
Let's make a financial partnership
Let's make a skills partnership
Let's become a partner event